Ocala Driveway Cleaning & Restoration
---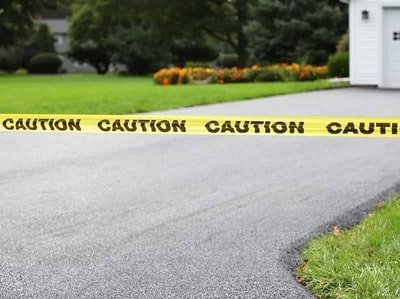 Ocala Driveway Cleaning & Restoration
Providing Ocala Driveway Cleaning & Restoration Services
---
A Accredited Restorations Inc. offers you several choices when it comes to your concrete driveway, walkways, and porch. We can perform basic pressure washing or a chemical scrub down with steam clean to remove heavy deposits of dirt, mold, mildew and stains. In fact, most homeowner associations consider driveway appearance to be very important and mentioned in the bylaws as needing to be maintained. Cleaning is needed in any circumstance as it's a starting point for all other services but can be left at just that.
Another option is changing the color with a concrete paint or stain which makes future maitenance a snap by sealing the pores of the concrete virtually eliminating where particles can build up. Changing the color and adding special faux effects can also be done using acid stains and acetone dyes but needs to be followed with a sealer to provide protection from staining. This is a fantastic way to create that custom curb appeal everybody wants!
Be sure to check out our special requests page or simply give us a call at (352) 598-6007 if we haven't mentioned an idea you have for your driveway or walks because chances are we do that too!
Here are some photos of a Driveway pressure cleaning and chemical treatment for mold and concrete brightener:
| | |
| --- | --- |
| Before Driveway Cleaning | After Driveway Pressure Cleaning |
| Before Driveway Pressure Cleaning | After Treatment For Mold & Brightener |
Free Estimate & Contact Form
We would be more than happy to discuss your project, advise you of costs involved, and provide you with valuable and practical advice. 
Simply give us a call at (352) 598-6007 or fill out the short form below and we'll be in touch with you right away
.
A Accredited Restorations is Insured for $1 million general liability. Copies of all paperwork are available upon request. Thank you for visiting our website, we look forward to working with you soon.
A Accredited Restorations proudly serves commercial and residential customers in the greater central Florida area including: Ocala, The Villages, Gainesville, and surrounding areas.