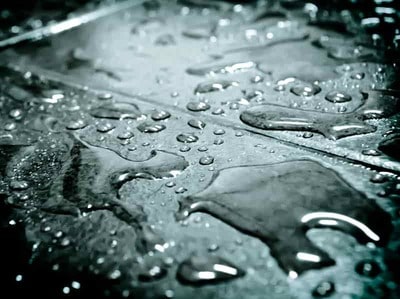 Ocala Tile Sealing
Providing Ocala Tile Sealing, Grout Sealing and Tile Restoration Services
---
Once your tile or stone floor has been completely restored, you have the option to seal the grout or in some cases the tile as well. Grout can always be sealed, however, that is not the case when it comes to your tile. Putting a sealer or another type of finish on a tile that does not require it can cause a major problem shortly down the road costing hundreds or even thousands of dollars to fix! Some of the worst conditions we have encountered have been from sealers or finishes failing as a result of being applied to something it shouldn't have. Most tiles installed residentially and commercially have an enamel baked on it from the factory at the finishing stage so there is no need for any type of sealer.
One misconception we hear however is that sealing your grout will keep it from getting dirty and for a longer period but this simply is not true. Your grout can still get just as dirty as fast but what is practically eliminated is the chance for staining and odors to become embedded and remain after future cleanings. You floor simply has a better chance of looking perfectly new again after each cleaning. When you wax your car you are essentially doing the same thing, sealing the clear-coat and creating a protective layer helping keep it from getting stained, but it still gets dirty! Grout sealers, whether solvent or water based, are designed with similar concepts in mind and that is to carry a protectant of sorts into the substrate through absorption and help protect it from within.
The sealers we use are aerosols which can be applied just after restoring the grout and evaporate quickly so furniture can be replaced immediately. Generally most sealers take up to 24 hrs to fully cure so exposure to moisture is not recommended until then. Caution should be taken however when it comes to cleaning agents as many will actually deteriorate the sealer prematurely. As always, A Accredited Restorations will be happy to recommend how and what to use to properly maintain your floor, so just give us a call at (352) 598-6007
Free Estimate & Contact Form
We would be more than happy to discuss your project, advise you of costs involved, and provide you with valuable and practical advice. 
Simply give us a call at (352) 598-6007 or fill out the short form below and we'll be in touch with you right away
.
A Accredited Restorations is Insured for $1 million general liability. Copies of all paperwork are available upon request. Thank you for visiting our website, we look forward to working with you soon.
A Accredited Restorations proudly serves commercial and residential customers in the greater central Florida area including: Ocala, The Villages, Gainesville, and surrounding areas.