Ocala Wood Floor Refinishing
---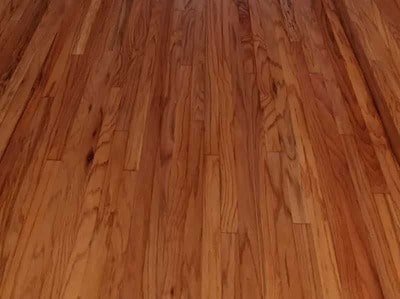 Ocala Wood Floor Refinishing & Repair
Providing Ocala Wood Floor Refinishing & Repair Services
---
Nothing can replace the look of a beautiful hardwood floor. The real advantage with this type of flooring is it can just be refinished as time goes on, restoring it to it's original beauty! Limitations do apply however when it comes to refinishing because sanding is usually required, so not all wood floors can be treated equal when it comes to this. This is very important to be aware of on certain engineered hardwood, as the wear layer could be quite thin not allowing for more than 2 or even 1 re-sanding before it needs to be replaced.
If you have a factory finished floor in need of restoration, you should be aware this can be an issue for most contractors. Aluminum oxide is used in most factory finished wood flooring to strengthen the finish while baked on the wood during the manufacturing process, presenting a major hurdle for typical wood floor restoration equipment to sand through since aluminum oxide is the same thing used in sandpaper. The more material needed leads to more time invested resulting in higher refinishing costs for the customer. We don't use sandpaper therefore eliminating that cost completely!
On wood floors where you want that flat, rich, glossy look, we can do it better! Our wood floor equipment is the latest in the industry, getting to within one-eighth of an inch of the wall using 8 counter rotating heads with special tooling, not sandpaper, eliminating chatter marks or lines left from other floor sander machines. We can use grits normal floor equipment cannot thus achieving a flatter and more intense shine than our competitors.
As with other flooring types, A Accredited Restorations Inc. offers you access to multiple high quality finish options for your wood floor and also staining products. Low sheen through high gloss options and even special high end ceramic fortified clear-coats not offered through other floor maintenance or restoration contractors are available. For more information just give us a call at (352) 598-6007 or request a free online quote to get started!
| | |
| --- | --- |
| Sanded | Stained |
| Finished | We Can Even Fix Someone Elses Bad Job! |
| Hardwood Floor Top Scrub & Recoat | Like New With Glossy Finish |
| Hardwood Floor Top Scrub & Recoat | Like New With Mirror Finish |
| Before Repair | Before Restoration |
| Damage Removed | Repair Complete |
| Repair Like New | Color Match Complete |
| Beautiful Wood Floor Restoration | Completed Wood Floor Restoration |
Free Estimate & Contact Form
We would be more than happy to discuss your project, advise you of costs involved, and provide you with valuable and practical advice. 
Simply give us a call at (352) 598-6007 or fill out the short form below and we'll be in touch with you right away
.
A Accredited Restorations is Insured for $1 million general liability. Copies of all paperwork are available upon request. Thank you for visiting our website, we look forward to working with you soon.
A Accredited Restorations proudly serves commercial and residential customers in the greater central Florida area including: Ocala, The Villages, Gainesville, and surrounding areas.